Craig Haycock B Agr Sc, PG Dip Bus (Finance) F FINSIA, CMInstD - CHAIR
Craig joined the Homes of Choice Board in November 2021 and brings over 30 years' experience in leadership, development, banking, property finance and funds management.
Brian Donnelly DIRECTOR
Brian joined the Homes of Choice Board in October 2019 and has extensive knowledge and experience in commercial business practices, property asset management and development, with a particular focus on affordable housing.

He has been the Board Chair on several housing and property management boards, as well as holding board-level positions for ministerial advisory groups.
Terri Eggleton DIRECTOR
Terri joined the Homes of Choice Board in January 2022 and has held governance roles in education, philanthropy and impact investing.

Terri has formal qualifications in business studies, management, accounting and economic development, as well as experience in the philanthropic and SME sectors.
Alan Thorp BCom, BTheol, MTheol, CA - DIRECTOR
Alan joined the Homes of Choice Board in November 2022 and is currently Group Chief Executive Officer of Habitat for Humanity New Zealand, an NGO focused on housing both here in New Zealand and the Pacific. He is also a Board member of Habitat for Humanity Fiji.

Alan is a Chartered Accountant and holds two degrees in theology.
Sean Stowers MBA CMInstD - CHIEF EXECUTIVE OFFICER
Sean joined the Homes of Choice Board in October 2018 and has sought to build on the organisation's strong, person-focused foundation, ensuring disabled people and their whanau have access to housing options that enable choice and affordability.
Ratenesh Sharma GENERAL MANAGER
Ratenesh joined Homes of Choice in October 2021 and brings over 18 years of experience specialising in property development and asset management.
Meet the Homes of Choice Team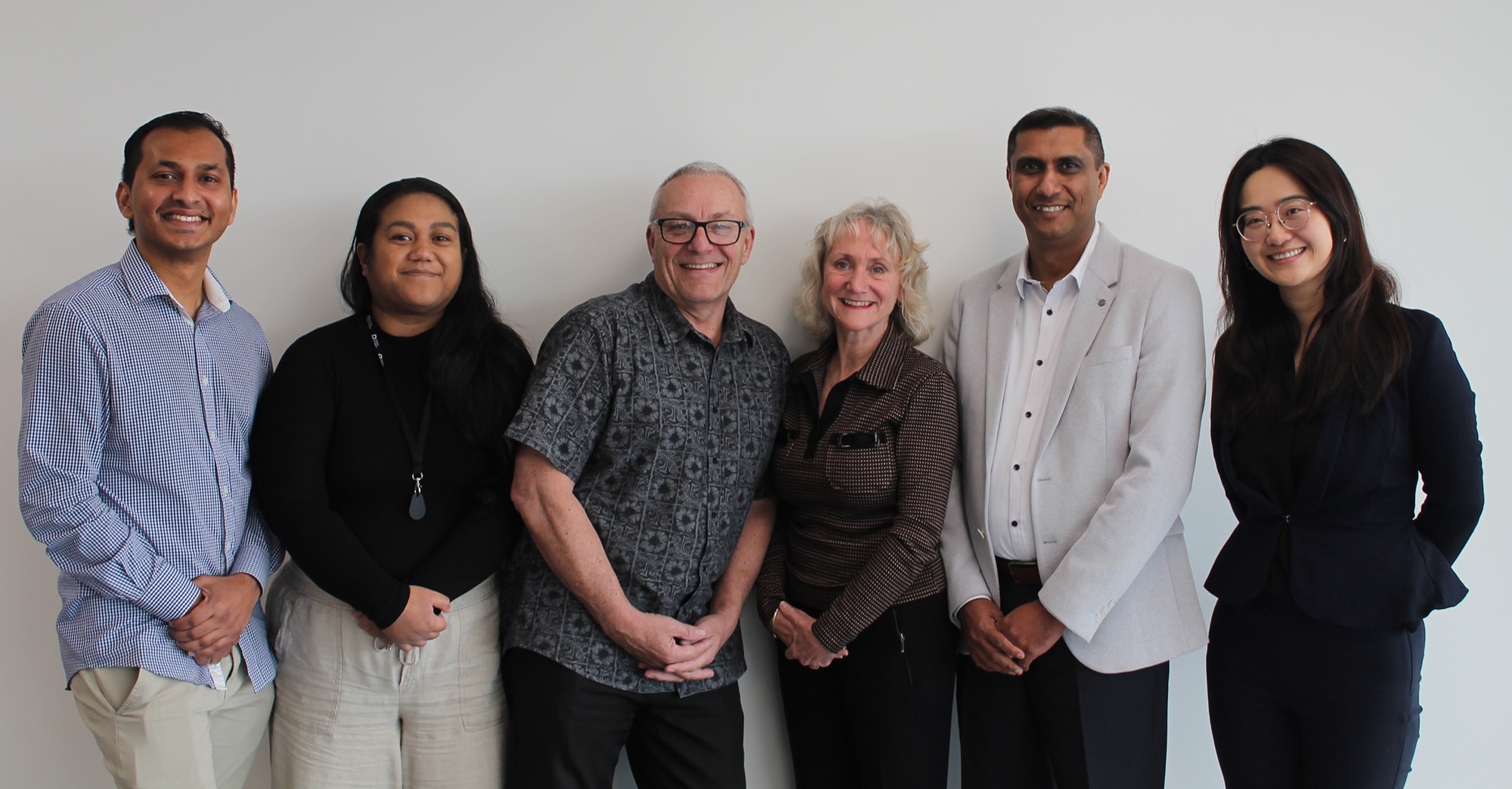 From left to right – Reginald Kumar, Debra Hano, Keith Denyer, Dawn Borovich, Ratenesh Sharma, Lu Yu.